Fabric laminated Glass a kind of special craft laminated glass made of special fabric in the middle of two layers of glass, it can sandwiched between strong and rich silk or painted or silk or any other patterns as clients desire.
Hongjia glass offers an industry-leading selection of laminated glass solutions. The advanced laminated glass technology that we use to laminate the glass increases safety, reduces noise, helps save energy, adds privacy, protects property, or even expands design and engineering options.
Hongjia Fabric Laminated Glass gives you the freedom to turn the medium of glass from transparent to sensually arresting. Fabric laminating gives you the opportunity to encapsulate a rich selection of fabrics within protective glass layers. Using regular woven cloth, delicately constructed textiles or printed fabrics combine the beauty, colour & texture of the fabric with the structural strength & practicality of glass. Different fabrics used allow different levels of light transmission and vision control. Since the fabrics and mesh are encapsulated inside the laminated glass, the glass can be handled and installed in the same way as standard laminated glass. We can produce large structural glass panels depending on the fabric.
FEATURES
1). Art Laminated Glass is a kind of decorative glass, it is made up of two sheet glass with fabric interlayer. Also it is a type of safety glass that holds together when shattered. The interlayer keeps the layers of glass bonded even when broken.
2). Art Laminated Glass can be used for the external usage of windows, doors in offices, housed and shops;
3). Also it can be used as the interior glass screens, partitions, balcony, Green house;
4). Moreover, it often is used for the shop display windows, showcases, display shelves;
Glass Max size: 2800mm*3000mm (According the size of fabric).
Glass Min size: 100mm*150mm ,   Min curved radius: depend on the client's requirement.
Glass Thickness(mm): 5+5, 6+6, 6+8, 8+10, 10+10, 10+12, 12+12, 15+15, 19+19 or triple glazing or multilayer.
Glass color: clear, ultra clear, F green, Ford blue, gray, Light Bronze etc.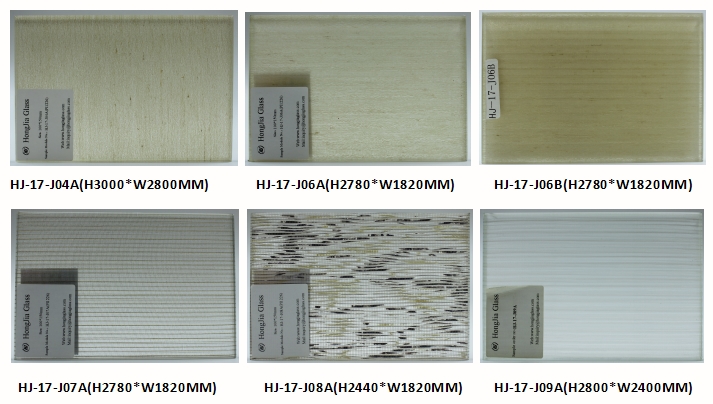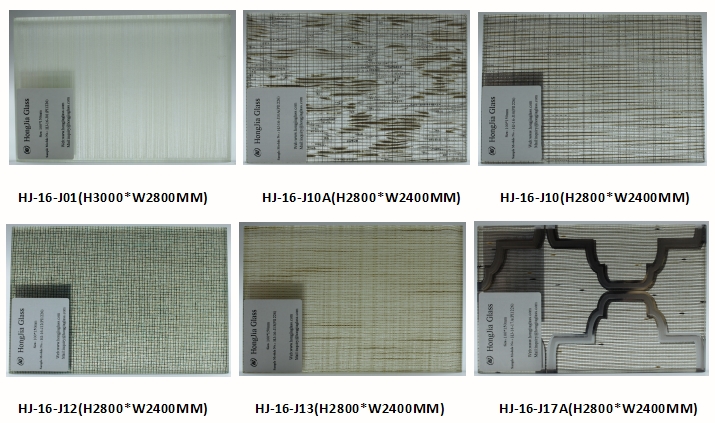 Standard samples available. More colour options available in some products.
https://hongjiaglass.com/wp-content/uploads/2019/10/Fabric-Laminated-Glass.jpg
450
799
administrator
https://hongjiaglass.com/wp-content/uploads/2017/05/logo.png
administrator
2019-10-21 08:17:55
2019-10-21 08:32:29
Fabric Laminated Glass Series