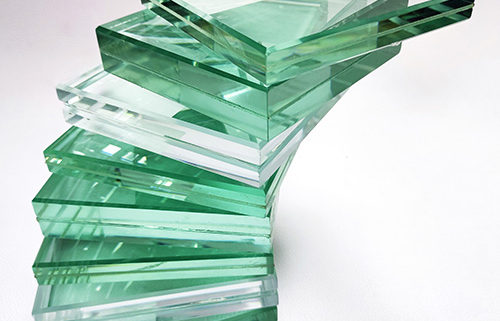 Usually, we are familiar with glass brick, tempered glass, frosted glass,
Insulating glass, laminated glass, shaped glass, etc.
In fact, there is not much difference in essence
Tempered, frosted, clipped, etc.
It is a different treatment method for the secondary processing of glass
thus showing different performance and visual effects
However, ultra-clear glass is fundamentally different from ordinary glass.
"Visual effects"
Generally, glass contains a certain amount of iron, which will lead to different degrees of green
The visual effect, the iron content in ultra-clear glass is the percentage of ordinary glass
Ten or less, with appearance properties similar to colorless crystals.
"Optical Performance"
1. Generally, the transmittance of ordinary glass is about 80%, and the transmittance of ultra-white glass is about 80%.
The light rate is above 91.5%.
2. Compared with ordinary glass, ultra-white glass absorbs more ultraviolet wavelengths
low, which can effectively reduce the transmission of ultraviolet rays, and at the same time of high light transmittance,
Reduce UV damage.
3. High light transmittance also reduces light refraction and reflection, reducing light pollution
At the same time as dyeing, it will not be produced through the objects between the inside and outside of the ultra-clear glass.
Produces chromatic aberration and distortion for added realism.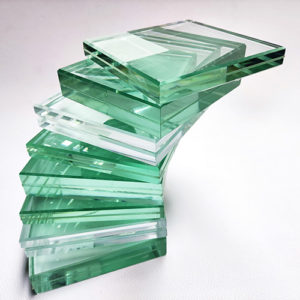 4. Special anti-reflection treatment on single or double sides of the ultra-white glass.
After that, the reflectivity can be reduced to around 1% and the transmittance can be increased again.
Up to 98%, the visual effect is almost transparent.
"Physical Properties"
Ultra-clear glass generally contains fewer impurities than ordinary glass.
The composition is more uniform and the physical properties are more stable than ordinary glass
Of course. The self-explosion rate of ultra-white glass after tempering is about 1/10,000
Compared with three-thousandths of tempered glass, it is much lower than tempered glass, which greatly improves safety.
gender"price" Ultra-clear glass has high technical content and is difficult to control in production.
Stronger profitability than ordinary glass. Higher quality determines its
Expensive, the price of ultra-white glass is about 5 times that of ordinary glass,
The cost is about twice that of ordinary glass, but the technical barriers are relatively high.
Has high added value.
https://hongjiaglass.com/wp-content/uploads/2022/02/11111111111.jpg
500
500
administrator
https://hongjiaglass.com/wp-content/uploads/2017/05/logo.png
administrator
2022-02-11 10:07:10
2022-02-11 10:07:10
What is Ultra Clear Glass?